4TH GENERATION OF AN ICON
Seldén IS introducing a new generation of Furlex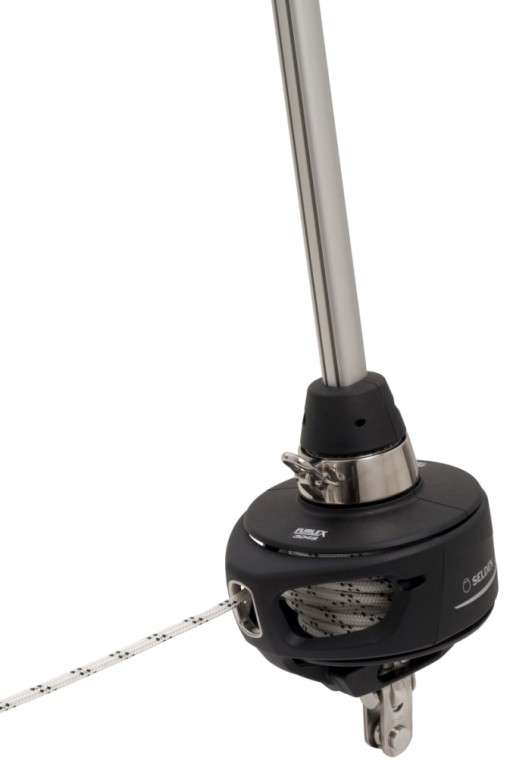 For many sailors the brand "Furlex" has become a generic term for jib furling and reefing systems. 30 years after the launch and with approximately 200.000 systems delivered, the Swedish rig and deck hardware manufacturer Seldén, are now introducing the fourth generation of Furlex by replacing the current 300s model with 304S.
Furlex 304S is based on the same hallmarks as its predecessors. Seldén will continue making the buying and installation process simple by delivering a complete jib furling and reefing system including all items needed.
Many technical solutions are inherited from earlier models such as stainless steel ball bearings with a load compensator for low friction and a swiveling tack attachment improving the shape of a partly reefed sail. The line drum can be split and the luff foil has two sail groves to allow conversion of the furler into a racing head foil.

So, what's new? All structural parts are still stainless steel but most other details are composites making the design more modern and reducing the weight of the system. The tack attachment is closer to deck and the halyard swivel is shorter, making room for a longer luff length than on the 300S. The standard termination of the wire is a mechanical wire lock but as an option the system can be delivered with a cut to length and swaged wire.
Furlex 304S is used for ø8 and ø10 mm forestays, normal on monohull boats of 35-45'. World premiere will be in November at METS (Marine Equipment Trade Show), Amsterdam and deliveries will commence January 2014.
Recommended retail price from €2750:00.
Download english press release