SELDÉN HYDRAULIC ADJUSTERS
& HYDRAULIC VANGS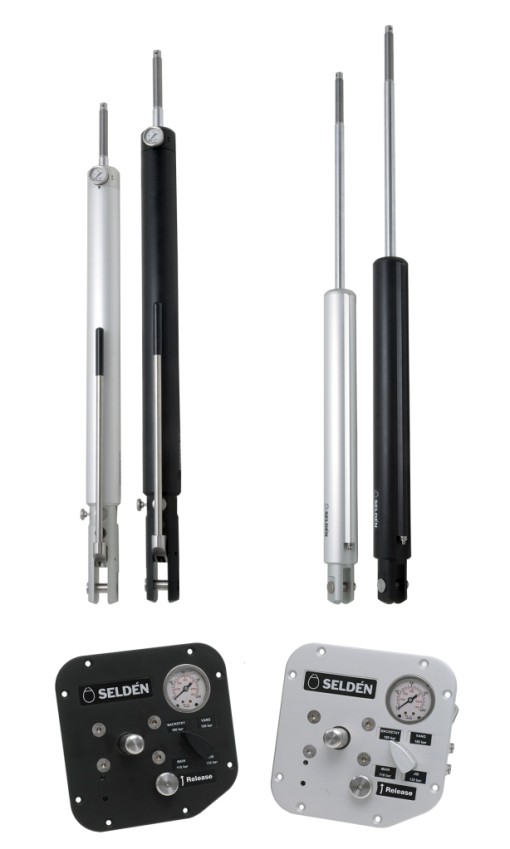 Next step for Seldén to address the segment of mid size to larger yachts is to launch hydraulic cylinders for backstay tensioners and vangs. 'Many of our customers are moving to the production of larger yachts or to high performance race boats, so these products will be an important and interesting addition to our product range' says Mats-Uno Fredrikson.
They are all featuring a 2-speed function for fast tensioning until a preset pressure is obtained. Then the tensioner shifts down to low speed and reduced resistance in the handle. This is a great benefit for all sailors and in particular the racing sailor always looking for fast trim.
The pump stations
The pump stations are not only 2-speed but they are also double-acting which means the pump is active both when pushing and when pulling the handle. They can handle up to four hydraulic functions onboard.
The vangs
Seldén's rigid vang 'Rodkicker' has been a market leader for decades and where this product range ends in terms of size, the new hydraulic cylinders take over. They are available with a return force suitable for boats of approximately 45' – 65'.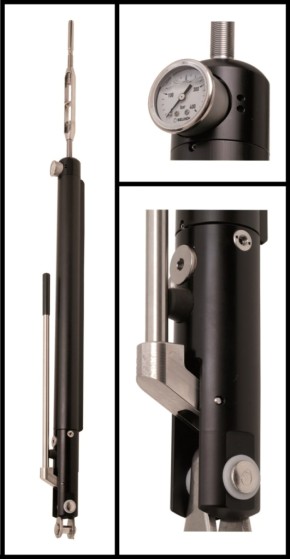 The backstay adjusters
The backstay adjusters are available in two sizes for ø8-10 mm backstay wire dimension and ø12-14 mm respectively. Both sizes can be operated from an external pump station or with a pump integrated in the adjuster itself.
World premiere for the entire product range was METS in Amsterdam November 19-21.
Seldén hydraulic cylinders, English press release
Seldén hydraulic cylinders, Swedish press release