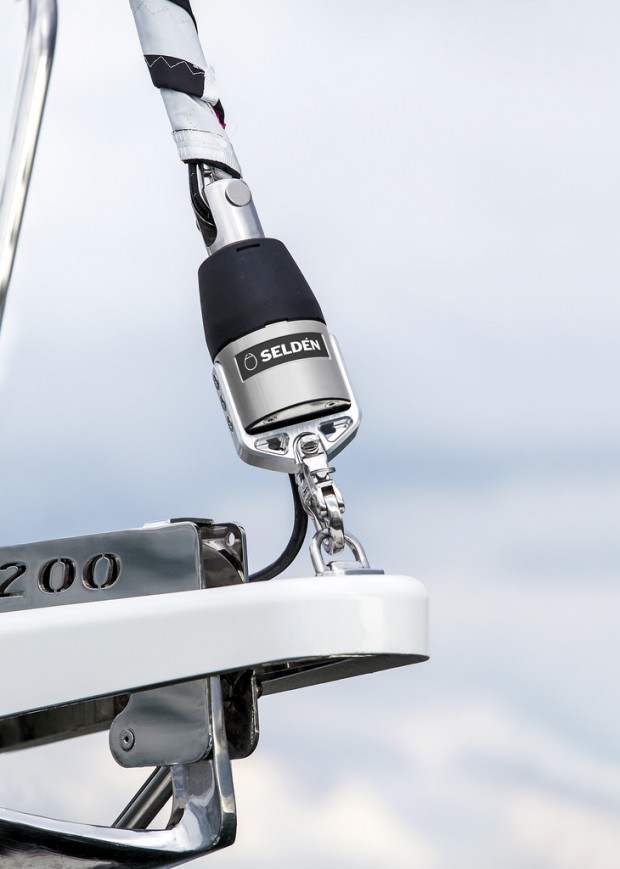 CXe45 – an electric Code 0 furling system
Seldén expand their range of electronically driven sail handling products with a Code 0 furler aimed for 45-55' boats. Their manual Code 0 furlers are called "CX" so the electric version is logically named CXe, whereas the number "45" describes the maximum working load, 4,5 tons.
Seldén's director of marketing, Mats-Uno Fredrikson, explains: "The furling Code 0 was originally developed for long distance racing but is now a given addition to a cruising sailor's headsail wardrobe. Combine it with a furling jib and you will have the ultimate set up from broad reaching to beating upwind, all without leaving the cockpit. Now, with the use of push button control instead of a furling line it becomes even easier and safer."
CXe45 is a 2-speed furler and it takes only 10 seconds to furl the sail which reduces fluttering and extends the life of the sail. The drive unit can either be integrated into a bow or bowsprit with a through-deck (TD) installation or used as an on-deck unit attached to a pad-eye (OD).
After two seasons testing the new furler, Mr Magnus Rassy, CEO and owner of Hallberg-Rassy Varvs AB, concludes: "The CXe45 is exceptionally easy to handle, partly because of the high speed when furling the sail. It takes effortless sail handling in light air to a whole new level. "