New winch handles from Seldén
As a complement to their new winch program, Seldén are introducing two new series of winch handles.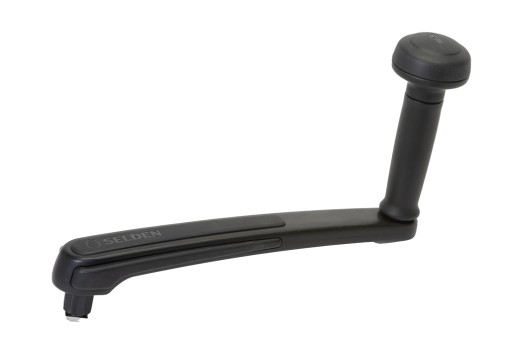 An ordinary thumb-grip handle and their Race GRIP handle featuring long release levers on the sides of the handle that are pushed in as you grab the handle. This will turn the locking plate so that the handle can be engaged and disengaged rapidly. Release levers on the sides is described by Seldén as the most logical place for them to be.
Both series are hard anodized aluminium and available in both 8" and 10" length. They are also featuring a low friction palm knob with Acetal ballbearings.
The World Premiere for the Seldén S winch handles is METS, Amsterdam, November 15-17 (Stand no 01-775).
Deliveries are planned to commence in February 2024.
Price, excl VAT:
Race GRIP 10": €130
Standard 10": €97
Seldén Mast AB
Mats-Uno Fredrikson
Director of marketing and aftermarket sales
muf@seldenmast.se
Ph: +46 31 696916 Cell: +46 708 346386 www.seldenmast.com
Seldén Race GRIP press release