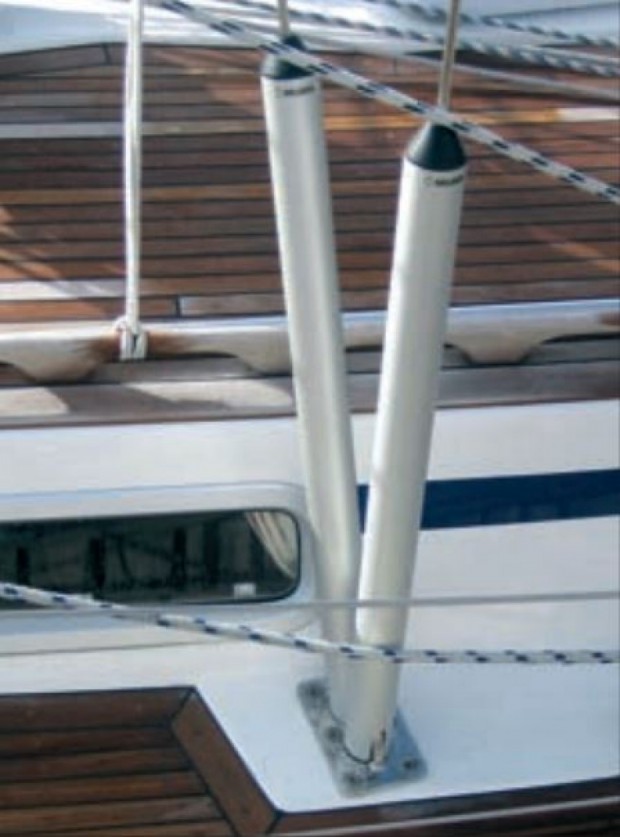 RIGGING SCREW COVERS
The round rigging screw covers are kind to your sails, sheets and clothing. Nothing can get snagged or chafed on the rigging screws.
The rigging screws can be kept well greased, without having to worry about staining the sails or sheets.
Important information concerning covers for 3/4" rigging screws:
319-583-01 shall be used for rigging screws produced prior to 2022
319-584-11 is a wider cover required for rigging screws produced from 2022.