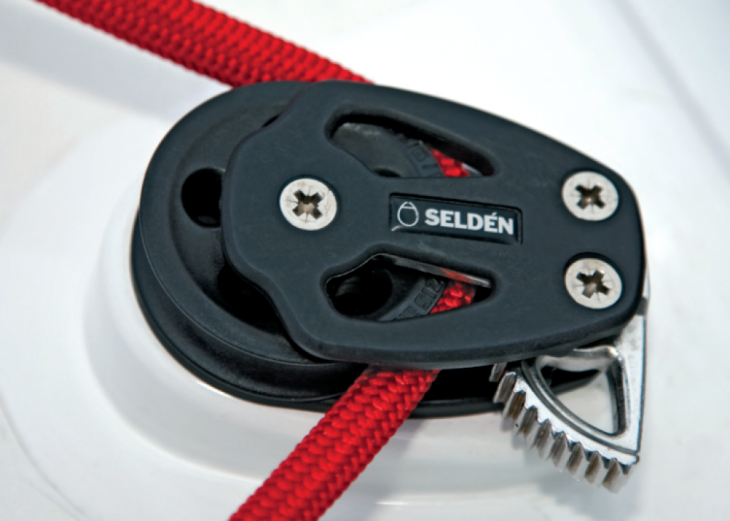 PBB
60/80
PLAIN
BEARING
BLOCK
QUICK LOCK
Techical features
Spring loaded arm for precise and reliable locking operation. The spring holds the arm in open or closed positions.
The Quick Lock function is intended for temporary use only, and does not replace a normal clutch or a cleat.
Acetal sheave (PBB 60).
Glass fibre reinforced sheave with polymer bushing (PBB 80).
Torsionally rigid cheeks in glass fibre filled composite prevent jamming of the line.
Radial loads are absorbed by a stainless strap inside the cheeks. A safety feature quite typical for Seldén products.