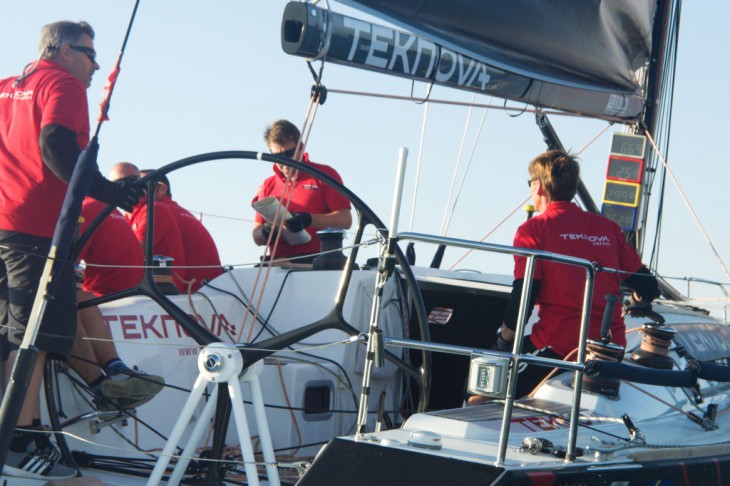 SYSTEM 30
PERFORMANCE
System 30 Performance can be used for boats up to approximately 45'. When low friction and high purchase ratios are key requirements, this is the system to choose.

Adjustable cam cleat angle
The cam cleat angle can be fine tuned veritcally and horizontally, leading the control line straight to the trimmer.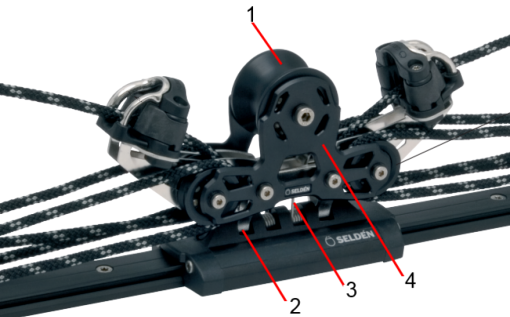 MAIN SHEET CAR DETAILS
Torlon® ball bearings stabilize the sheave when subjected to side loads.
Stainless toggle
Stainless stand-up spring
Low pivot point handles side loads and the sheave house articulates to align correctly with the sheet direction. Easy operation with low friction.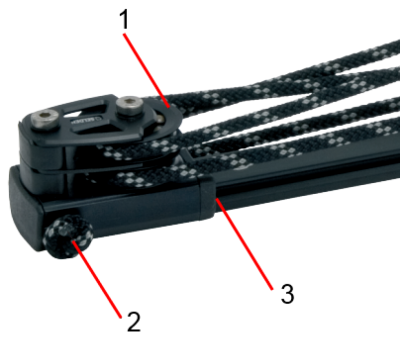 END CONTROL DETAILS
Aluminium sheaves with Torlon ball bearings.
Rubber shock absorbers.
Integral beacket for control lines.