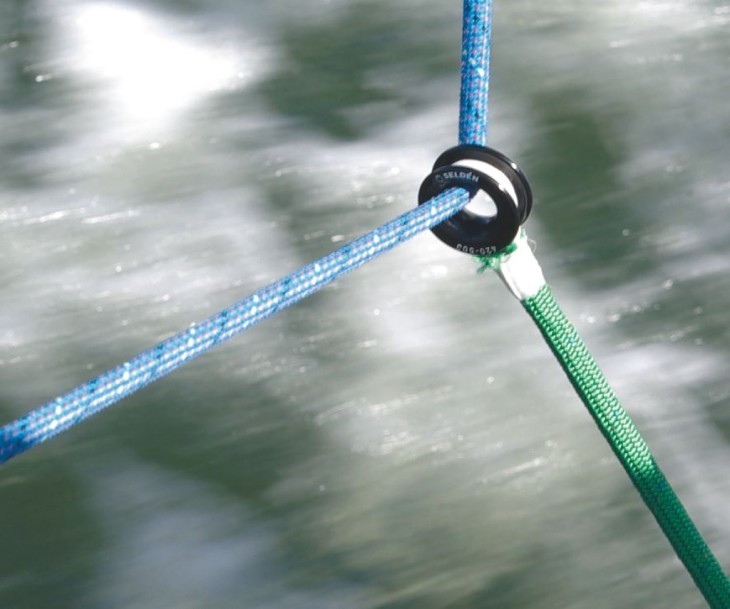 LOW FRICTION RINGS
A low friction ring is a simpler and lighter alternative to a plain bearing block. They are produced in black anodised aluminium and have a big inner radius for low friction and an outer slot for attachment of a line or rubber cord. Suitable applications are backstay cascades, barber haulers, kicker tackles or any other applications with static load.
BARBER HAULING WITH LOW FRICTION RINGS

"Barber hauling" the jib means you pull the clew to windward to increase the pressure on the leech.


Fixing the line in a pad eye abaft the mast makes for a 2:1 purchase and by leading the line to windward, an efficient and easy accessible trim device is obtained.

A rubber cord fitted from the low friction ring to the shroud prevents an unloaded ring to chafe on the coach side.